Reviewed By *Simi*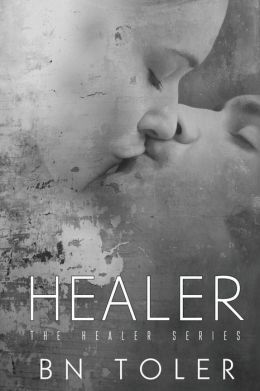 Amazon:
http://www.amazon.com/Healer-B-N-Toler-ebook/dp/B00GRM4RM2/ref=sr_1_1?s=books&ie=UTF8&qid=1394749104&sr=1-1&keywords=healer+by+b.+n.+toler
Blurb:
Submerged in a world of sex, danger, and vampires, will Aldo find the answers she seeks before it's too late?" HEALER There is balance in life most know nothing about. Some are put here to simply exist, while others have been placed here to ensure life. Healers such as Aldo Lawson understand the power of their gift, although at times, it seems more a curse. Upon meeting a handsome young healer named Thomas, Aldo's life heads into a tailspin. With his arrival, Aldo's aunt is forced to share a hard and scary truth—vampires exist. And not only do they exist, but they thirst for healer blood. Despite this new and frightening information, Aldo longs for a normal senior year. So close to achieving her goal, her world turns upside down when her aunt is murdered and Thomas disappears. Riddled with questions, she sets out to find him. Submerged in a world filled with sex and danger, Aldo hopes to find the vampires that will lead her to Thomas. When they find her first, she is forced to piece together truths, deal with her pain, and find that not everything is what it seems.
Review:
5 out of 5 Fangs
Energy is life…but using it to heal can become a death sentence. Author B. N. Toler spins a wickedly imaginative tale of a modern day "energy Robin Hood". By healing those in need, Aldo and her twin brothers, just may help themselves into an early grave or worse…eternal enslavement. This is one of those stories that the entire time you're reading it, there's this little voice in the back of your mind saying 'something's off'. It keeps you thinking and sometimes makes you cheer for the very thing that will make you cry later in the story. Its sweet and sad and happy and bleak and a million other things all at once. Healer is definitely a story I could read again and again. Lucky me (and you) the next installment of Aldo's story, Hybrid, is set to be released in a few days (3/15/2014). All that being said, Healer receives a 5 out of 5 fangs!

Author Page:
http://www.facebook.com/pages/B-N-Toler-Author/279007692235640